* scroll to the bottom to register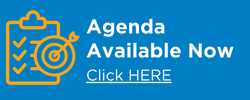 Dates:
How much does it cost to register?
Members $350 +tax (login required to access member rate)
Non – members $499 +tax
Government $75 +tax

Government rate is available to public sector employees and academic institutions
A NEW Conference Name
Throughout Medtech Canada's Regulatory Conference history, we have brought to our members both regulatory and quality related topics. In recognition of the importance of both Quality and Regulatory elements of our work as well as scope of our conference, we have decided to expand on our conference title to identify the two main areas. Therefor we are happy to publish our new conference name: "Canada's Regulatory & Quality Medtech Conference"
What to expect from the Virtual Conference and a nod to a 2024 Face-to-Face meeting
Your time is valuable! Medtech Canada's Education & Training Committee is working hard to ensure the most relevant topics are brought forward during this conference and would like to thank all of those that participated in providing their feedback in the survey that was sent out earlier this year.
Based on the survey results, 2023 will continue to be a Virtual format. We appreciate that there was a healthy request for a face-to-face conference and are therefore aiming for a 2024 conference in Ottawa, as was done in prior years.
Below are just some of the features of Canada's Regulatory & Quality Medtech Conference:
Multiple Networking Opportunities with Health Canada   
Book virtual meetings
Chat with Health Canada live 
Ask questions in advance and live
Connect with colleagues – the most memorable moments from Canada's Regulatory Medtech Conference in past years has been spending time with each other, connecting with people we haven't seen in a while. Although meeting virtually will never replace an in-person connection, there will be many ways to link up during the Virtual Regulatory Medtech Conference.
Flexibility – There will be lots of opportunities to interact with speakers and colleagues during the live virtual sessions; but if you can't make it – don't worry! It can be difficult to set aside hours for a virtual event, that's why Medtech Canada is recording all live sessions. Sessions can be viewed at a time that fits best with your schedule (Note: Recordings of live sessions will be available to watch within a week after the live virtual session).